Les amateurs de montres connaissent les prouesses techniques et la puissance commerciale de Rolex, Patek Philippe et des grandes marques du Swatch Group, Omega et Longines. Mais peu d'entre eux savent que ces horlogers mènent une intense bataille autour d'une technologie stratégique. Leur objectif ? Empêcher leurs concurrents d'utiliser le Graal de la précision et de la fiabilité d'une montre : le spiral en silicium. Plus fin qu'un cheveu, le ressort spiral est le cœur d'une montre mécanique. C'est lui qui alimente son mouvement.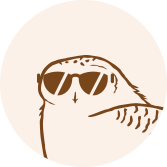 This article is for subscribers only
True journalism, like goldsmithing and embroidery, relies on expertise. Miss Tweed only focuses on proprietary information and analysis. By subscribing, you support a team of journalists who work only for you. Our mission is to bring you reliable and accurate information on the luxury and fashion industry which, in 40 years, has become one of the pillars of the global economy.
Subscribe
Login