Il y a une vingtaine d'années, les magnats du luxe ont parié sur trois joailliers de la place Vendôme. François Pinault (Kering) a acheté Boucheron, Bernard Arnault (LVMH) a acquis Chaumet et Johann Rupert (Richemont) Van Cleef & Arpels (VCA). Johann Rupert a mis plusieurs années à acquérir VCA, rassemblant les actifs famille par famille et région par région. Il a finalement réussi à réunir l'entreprise et ses archives sous un même toit, comme son père, Anton, l'avait fait 20 ans plus tôt avec Cartier. Aujourd'hui, VCA réalise plus du double du chiffre d'affaires combiné de Chaumet et de Boucheron.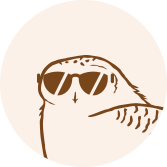 This article is for subscribers only
True journalism, like goldsmithing and embroidery, relies on expertise. Miss Tweed only focuses on proprietary information and analysis. By subscribing, you support a team of journalists who work only for you. Our mission is to bring you reliable and accurate information on the luxury and fashion industry which, in 40 years, has become one of the pillars of the global economy.
Subscribe
Login