Emmanuel Macron s'est adressé aux Français cette semaine pour expliquer que l'invasion de l'Ukraine par la Russie propulsait le monde dans une nouvelle ère. La question se pose également pour l'industrie du luxe : les gens continueront-ils d'acheter des sacs Hermès et des Rolex alors que la Russie attaque son voisin et que l'Europe plonge dans une crise humanitaire ? À court terme, la réponse est probablement « oui ». Les consommateurs considèrent les produits de luxe comme des investissements sûrs, relativement faciles à revendre et qui permettent de se couvrir contre l'inflation. La Russie ne représente de toute façon que quelques pour-cent des dépenses de luxe dans le monde, de sorte que l'effondrement de ce marché aura peu d'incidence sur le chiffre d'affaires des maisons.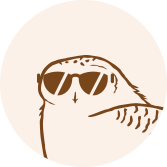 This article is for subscribers only
True journalism, like goldsmithing and embroidery, relies on expertise. Miss Tweed only focuses on proprietary information and analysis. By subscribing, you support a team of journalists who work only for you. Our mission is to bring you reliable and accurate information on the luxury and fashion industry which, in 40 years, has become one of the pillars of the global economy.
Subscribe
Login