L'actionnaire majoritaire d'Isabel Marant, l'un des plus grands succès de la mode française, s'active depuis quelques semaines pour vendre sa participation, ont déclaré plusieurs sources du secteur à Miss Tweed. Malgré l'invasion de l'Ukraine par la Russie et l'instabilité géopolitique actuelle, le marché des fusions et acquisitions reste étonnamment dynamique. Parmi les maisons en vente actuellement, on peut aussi citer l'italienne Furla. Plusieurs sociétés de capital-investissement ont déjà exprimé leur intérêt pour Isabel Marant. C'est également le cas du groupe de mode new-yorkais Capri, propriétaire des maisons Michael Kors, Versace et Jimmy Choo, ont précisé les sources. Fondée en 1994, Isabel Marant incarne le chic bohème parisien. La maison est connue pour ses imprimés ethniques comme le Java Batik et ses baskets compensés, qu'elle a relancés récemment. Apparus il y a dix ans, ces sneakers ont été copiés et recopiés depuis. Isabel Marant, comme Michael Kors, opère sur le créneau du « luxe accessible », avec des sacs et des chaussures coûtant quelques centaines d'euros.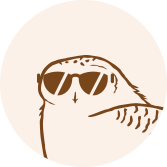 This article is for subscribers only
True journalism, like goldsmithing and embroidery, relies on expertise. Miss Tweed only focuses on proprietary information and analysis. By subscribing, you support a team of journalists who work only for you. Our mission is to bring you reliable and accurate information on the luxury and fashion industry which, in 40 years, has become one of the pillars of the global economy.
Subscribe
Login