Grâce à Dior, Saint Laurent et Louis Vuitton, le reste du monde sait que la France existe. Les grandes marques de luxe, qu'elles soient françaises, italiennes, anglaises ou américaines, ont toujours contribué au rayonnement de la culture de leur pays d'origine. Ralph Lauren vend l'élégance des ranchs des grandes familles américaines. Dolce & Gabbana promeut la Sicile et ses madones aux yeux rieurs et aux poitrines opulentes. Saint Laurent célèbre la femme fatale française indépendante, libre et féminine jusqu'au bout des ongles. Mais que vendent les nouvelles marques de mode et de luxe chinoises qui s'implantent en Europe et aux États-Unis ? Quel est l'idéal Chinois qu'elles cherchent à promouvoir et comment celui-ci peut-il faire rêver les consommateurs occidentaux ?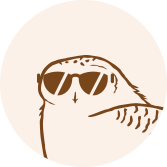 This article is for subscribers only
True journalism, like goldsmithing and embroidery, relies on expertise. Miss Tweed only focuses on proprietary information and analysis. By subscribing, you support a team of journalists who work only for you. Our mission is to bring you reliable and accurate information on the luxury and fashion industry which, in 40 years, has become one of the pillars of the global economy.
Subscribe
Login