Lorsque Sue Y. Nabi est devenue ce mois-ci la première femme à diriger Coty, la star de l'industrie de la beauté pensait sans doute qu'elle allait se concentrer sur la culture d'entreprise – anéantie par des plans sociaux à répétition – et trouver des idées géniales pour raviver les ventes et le moral des équipes. Mais cela n'est qu'un des nombreux défis que l'ex-PDG de L'Oréal Paris et de Lancôme devra relever. L'entrepreneur âgée de 52 ans va devoir investir son énergie légendaire dans une purge du portefeuille de marques et de licences de Coty, l'un des plus gros du secteur et l'un des plus mal gérés - en partie parce qu'il est si tentaculaire. « Le problème avec les marques de beauté est qu'il faut les nourrir constamment, sinon elles meurent », a déclaré à Miss Tweed un ancien cadre supérieur de Coty. « Vous devez constamment lancer des nouveaux produits pour attirer l'attention et maintenir les équipes motivées. Mais vous ne pouvez pas faire cela avec trop de marques en même temps ».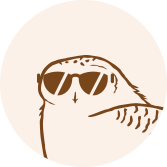 This article is for subscribers only
True journalism, like goldsmithing and embroidery, relies on expertise. Miss Tweed only focuses on proprietary information and analysis. By subscribing, you support a team of journalists who work only for you. Our mission is to bring you reliable and accurate information on the luxury and fashion industry which, in 40 years, has become one of the pillars of the global economy.
Subscribe
Login