Les géants du luxe, dont LVMH et Richemont, ont publié le mois dernier des résultats spectaculaires pour 2021, montrant un fort rebond après le choc de la pandémie en 2020. Pour les centaines de milliers de salariés du luxe et de la mode, ces résultats signifient qu'ils garderont leurs emplois, pas qu'ils seront augmentés. Depuis que Miss Tweed a publié un article sur le problème de main-d'œuvre dans le secteur du luxe la semaine dernière, le média parisien a été inondé de messages allant tous dans le même sens : les initiatives de la France et de l'Italie pour rendre ces emplois plus attractifs pour les jeunes sont louables, mais le problème numéro un est la faiblesse des salaires. Depuis 10-15 ans, les prix des produits de luxe comme les sacs à main les plus vendus de Louis Vuitton, Chanel et Dior, ont explosé et les marges ont progressé de manière significative, mais les salaires de ceux qui les fabriquent ou les vendent restent désespérément bas.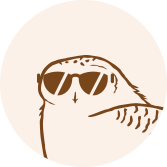 This article is for subscribers only
True journalism, like goldsmithing and embroidery, relies on expertise. Miss Tweed only focuses on proprietary information and analysis. By subscribing, you support a team of journalists who work only for you. Our mission is to bring you reliable and accurate information on the luxury and fashion industry which, in 40 years, has become one of the pillars of the global economy.
Subscribe
Login