Le Comité Colbert, une association représentant quatre-vingt-dix maisons de luxe, a décidé de ne pas interpeller Emmanuel Macron sur la pénurie de main-d'œuvre dans le secteur. La lettre ouverte, dont Miss Tweed avait rapporté la préparation il y a deux semaines, devait arriver sur le bureau du président français dans le courant du mois. Plusieurs acteurs et maisons – notamment Chanel – n'ont pas souhaité engager une confrontation avec le chef de l'État ou le critiquer en pleine campagne présidentielle, ont déclaré plusieurs sources proches du dossier. Le contenu de la lettre ne faisait pas non plus consensus. Chanel s'est refusé à tout commentaire.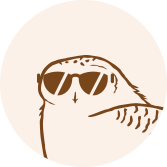 This article is for subscribers only
True journalism, like goldsmithing and embroidery, relies on expertise. Miss Tweed only focuses on proprietary information and analysis. By subscribing, you support a team of journalists who work only for you. Our mission is to bring you reliable and accurate information on the luxury and fashion industry which, in 40 years, has become one of the pillars of the global economy.
Subscribe
Login