Quelque chose a changé dans les boutiques de luxe. Avant la pandémie, il suffisait d'y entrer, de flâner et d'éventuellement demander l'aide d'un vendeur. Désormais, chez Dior, Burberry ou Gucci, il faut faire la queue devant l'entrée. Même s'il n'y a pas beaucoup de monde à l'intérieur. Et même s'il pleut. « Je suis désolé madame, vous devez attendre qu'une vendeuse se libère », dit-on aux clientes. C'est le nouveau refrain à la mode dans les boutiques de luxe, pour la plupart depuis l'année dernière. La peur du Covid n'est plus en cause, c'est le résultat d'une réflexion qui a eu lieu pendant la pandémie.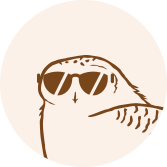 This article is for subscribers only
True journalism, like goldsmithing and embroidery, relies on expertise. Miss Tweed only focuses on proprietary information and analysis. By subscribing, you support a team of journalists who work only for you. Our mission is to bring you reliable and accurate information on the luxury and fashion industry which, in 40 years, has become one of the pillars of the global economy.
Subscribe
Login