L'industrie des montres de luxe a vécu des jours sombres à cause de la pandémie de Covid-19 et de la baisse du trafic touristique. Cependant, cette crise profite à un segment du marché : les montres de seconde main. Alors que de nombreux pays et villes à travers le monde sont totalement ou partiellement confinés, on a plus de temps pour chercher sur Internet la montre de ses rêves, que ce soit une Rolex ou une Omega vintage. Cloîtrés chez soi, on fait le tri dans ses tiroirs et on se dit qu'il est temps de rafraîchir sa collection et de vendre quelques montres pour pouvoir s'en offrir une nouvelle. Certains jeunes acheteurs se mettront en quête d'une montre vintage des années 1960, tandis que d'autres considéreront la populaire Nautilus de Patek Philippe en acier ou la Vacheron Constantin à calendrier perpétuel ultra-plate en édition limitée comme un investissement judicieux.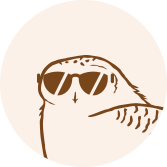 This article is for subscribers only
True journalism, like goldsmithing and embroidery, relies on expertise. Miss Tweed only focuses on proprietary information and analysis. By subscribing, you support a team of journalists who work only for you. Our mission is to bring you reliable and accurate information on the luxury and fashion industry which, in 40 years, has become one of the pillars of the global economy.
Subscribe
Login