Napoléon Bonaparte est l'un des plus célèbres clients de Breguet. L'empereur français était partout cette année, d'innombrables expositions à travers le monde marquant le bicentenaire de sa mort à Sainte-Hélène, mais Breguet n'était nulle part, même en tant que sponsor. L'horloger, qui fait partie du Swatch Group, a déclaré qu'il ne s'agissait pas d'un « oubli ». Il a préféré se concentrer sur le 220e anniversaire de l'invention du tourbillon - un mécanisme horloger conçu pour accroître la précision - par son fondateur, Abraham-Louis Breguet. Le Swatch Group se passionne pour les prouesses techniques, la puissance industrielle, et il aime parler de choses quantifiables. Les histoires de VIP et de célébrités, qui font le succès de la plupart des marques de luxe, le laissent froid.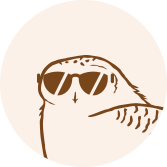 This article is for subscribers only
True journalism, like goldsmithing and embroidery, relies on expertise. Miss Tweed only focuses on proprietary information and analysis. By subscribing, you support a team of journalists who work only for you. Our mission is to bring you reliable and accurate information on the luxury and fashion industry which, in 40 years, has become one of the pillars of the global economy.
Subscribe
Login