Officiellement, John Elkann, le descendant de l'empire industriel de la famille Agnelli, ne prépare pas d'offre pour prendre une participation minoritaire dans Giorgio Armani. Ce démenti, communiqué à Miss Tweed ce dimanche, contredit diverses déclarations antérieures de sources industrielles et de personnes proches d'Armani qui avaient prédit qu'une opération pourrait être annoncée déjà en septembre.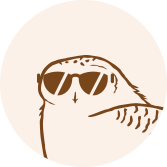 This article is for subscribers only
True journalism, like goldsmithing and embroidery, relies on expertise. Miss Tweed only focuses on proprietary information and analysis. By subscribing, you support a team of journalists who work only for you. Our mission is to bring you reliable and accurate information on the luxury and fashion industry which, in 40 years, has become one of the pillars of the global economy.
Subscribe
Login