En l'espace de quelques semaines, la Russie est devenue un paria, une nouvelle Corée du Nord. Dans le pays, les citoyens subissent un recul gigantesque de leurs libertés et de leur pouvoir d'achat. Les canaux d'informations libres ont quasiment disparu et le président Vladimir Poutine a lancé une campagne de répression contre tous ceux qui critiquent son « opération militaire spéciale » en Ukraine. Tout le monde est visé, y compris les dirigeants des entreprises occidentales en Russie qui ont suspendu leurs activités depuis le 3 mars. Fermer un magasin, même temporairement, est considéré comme un « signe visible de protestation » contre l'invasion de l'Ukraine.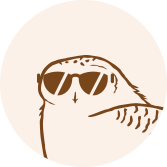 This article is for subscribers only
True journalism, like goldsmithing and embroidery, relies on expertise. Miss Tweed only focuses on proprietary information and analysis. By subscribing, you support a team of journalists who work only for you. Our mission is to bring you reliable and accurate information on the luxury and fashion industry which, in 40 years, has become one of the pillars of the global economy.
Subscribe
Login