Le premier défilé des futurs diplômés de l'Institut français de la mode (IFM), le 20 juin, fut historique à bien des égards. Tout l'establishment français de la mode était présent, ainsi que la « première dame », Brigitte Macron. Ensemble, ils se sont ralliés derrière l'IFM d'une façon inédite. Au quotidien, la plupart des patrons de la mode se livrent une concurrence féroce. Lundi, ils ont laissé leur ego de côté – cela peut arriver – et étaient soudainement unis pour propulser un navire baptisé « le succès de la mode française », avec l'IFM en figure de proue.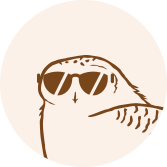 This article is for subscribers only
True journalism, like goldsmithing and embroidery, relies on expertise. Miss Tweed only focuses on proprietary information and analysis. By subscribing, you support a team of journalists who work only for you. Our mission is to bring you reliable and accurate information on the luxury and fashion industry which, in 40 years, has become one of the pillars of the global economy.
Subscribe
Login