Le secteur du luxe continue de briller. Richemont, le propriétaire de Cartier, a augmenté la rémunération de ses dirigeants et de ses administrateurs après avoir enregistré d'excellents résultats pour l'exercice clos le 31 mars, selon le rapport annuel du groupe suisse publié la semaine dernière. Le directeur financier, Burkhart Grund, a obtenu la plus forte augmentation et la rémunération totale la plus élevée. Burkhart Grund a reçu 8,5 millions de francs suisses en mai, soit plus du double de ce qu'il avait perçu l'année précédente (3,6 millions). L'Américain d'origine allemande âgé de 57 ans est sans doute le directeur financier le mieux payé du secteur – du moins en Europe. Ses homologues de LVMH et Kering ne perçoivent pas autant. Chez LVMH, le dirigeant le mieux payé est le directeur général délégué, Antonio Belloni, qui perçoit environ 5 millions d'euros, soit davantage que le directeur financier, Jean-Jacques Guiony. Chez Kering, les directeurs généraux et les cadres sont également moins bien payés que leurs homologues de Richemont.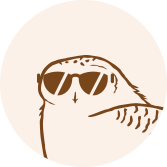 This article is for subscribers only
True journalism, like goldsmithing and embroidery, relies on expertise. Miss Tweed only focuses on proprietary information and analysis. By subscribing, you support a team of journalists who work only for you. Our mission is to bring you reliable and accurate information on the luxury and fashion industry which, in 40 years, has become one of the pillars of the global economy.
Subscribe
Login