Le marché de l'occasion est au cœur des réflexions des dirigeants du luxe. Ce n'est qu'une question de temps avant que les grandes marques commencent à reprendre votre sac à main, votre montre ou votre veste en échange de crédits à dépenser sur de nouvelles collections, prédisent les initiés. L'industrie du luxe a raté la révolution du commerce électronique il y a vingt ans et ne s'est convertie que sous la pression des clients et de la pandémie de Covid-19. La même chose va se produire avec le marché de l'occasion. Les clients, en particulier la jeune génération, l'exigeront de plus en plus. Comment une marque de luxe peut-elle prétendre être durable et soucieuse de la planète si elle ne propose pas de services de réparation ou ne reprend pas ses anciens produits ? Les marques seront contraintes de le faire. Dans l'industrie automobile, toutes les marques font de la revente. Apple le fait aussi. Alors pourquoi pas les marques de luxe ? Pourquoi devraient-elles donner à Christie's, Sotheby's et d'autres acteurs comme Vestiaire Collective ou The RealReal une commission qu'elles pourraient garder pour elles-mêmes ? Vendre deux fois le même objet : la bonne affaire !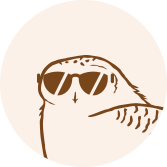 This article is for subscribers only
True journalism, like goldsmithing and embroidery, relies on expertise. Miss Tweed only focuses on proprietary information and analysis. By subscribing, you support a team of journalists who work only for you. Our mission is to bring you reliable and accurate information on the luxury and fashion industry which, in 40 years, has become one of the pillars of the global economy.
Subscribe
Login