« Aujourd'hui, en 2020… Le moment est venu de rappeler à l'ordre le monde de la mode sur les inégalités au travail et dans notre industrie », a déclaré Naomi Campbell dans une vidéo diffusée lundi 6 juillet au matin, en ouverture de la première édition digitale de la semaine de la haute couture parisienne. Mandatée par la Fédération de la Haute Couture et de la Mode pour ouvrir ces trois jours de défilés numériques, arborant un t-shirt Phenomenally Black, la mannequin qui se présente comme activiste est apparue solennelle pour mobiliser les consciences. Le temps est à l'action, martèle-t-elle. En ces temps de crise, le client-citoyen-militant attend plus que des beaux discours. Selon de nombreux observateurs, nous serions en train de passer de l'ère du storytelling à l'ère du storyproving - au sens où une marque doit aujourd'hui apporter la preuve qu'elle agit en accord avec son discours. « En matière de communication, les effets d'annonce ne suffisent plus : les marques doivent être en mesure d'apporter la preuve de ce qu'elles avancent », indique Barbara Coignet, fondatrice de l'agence de conseil et d'évènementiels 1.618. « Elles ne peuvent communiquer aujourd'hui que sur des actes réalisés ou en cours de réalisation. La communication doit redevenir une information qui doit être démontrable. On entre dans une nouvelle ère de la preuve ». Que ce soit en matière environnementale (les promesses de réduction des émissions de CO2 à un horizon donné ne suffisent plus) ou sociétale (communiquer sur la défense de causes ou la société du care doit être suivi d'actions concrètes).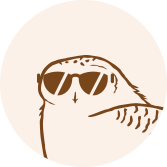 This article is for subscribers only
True journalism, like goldsmithing and embroidery, relies on expertise. Miss Tweed only focuses on proprietary information and analysis. By subscribing, you support a team of journalists who work only for you. Our mission is to bring you reliable and accurate information on the luxury and fashion industry which, in 40 years, has become one of the pillars of the global economy.
Subscribe
Login