L'industrie du luxe a mis beaucoup de temps à se plier au nouvel ordre digital mondial, mais certains cadres sont devenus assez rapidement des adeptes des réseaux sociaux, utilisant leurs comptes personnels LinkedIn et Instagram pour parler de leurs initiatives, attirer de nouveaux talents et donner un visage humain à leur marque ou à leur groupe. Souhaitant être perçus comme les nouveaux bienfaiteurs du monde, de plus en plus de dirigeants du luxe prennent la parole sur les réseaux sociaux pour raconter avec des mots simples ce qu'ils font. Cette nouvelle forme de communication est devenue stratégique sur le plan de l'image.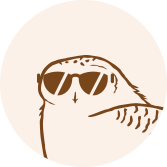 This article is for subscribers only
True journalism, like goldsmithing and embroidery, relies on expertise. Miss Tweed only focuses on proprietary information and analysis. By subscribing, you support a team of journalists who work only for you. Our mission is to bring you reliable and accurate information on the luxury and fashion industry which, in 40 years, has become one of the pillars of the global economy.
Subscribe
Login