Même si le président de Richemont, Johann Rupert, parvient à lever l'incertitude sur qui dirigera son groupe et sa vache à lait Cartier, ce qui pourrait prendre un certain temps, les investisseurs se posent deux questions encore plus capitales : qui va lui succéder et quelle est la raison d'être de Richemont à long terme ? Johan Rupert, qui a soufflé ses 70 bougies le 1er juin, a désigné son fils Anton Rupert Junior, pour prendre la relève. Le célibataire de 33 ans siège au conseil d'administration non exécutif de Richemont depuis trois ans. Mais plusieurs gestionnaires de fonds spécialisés dans le luxe ainsi que des cadres de Richemont et d'en dehors ont confié à Miss Tweed qu'Anton Rupert Jr n'était pas considéré comme ayant le bon profil et les qualités requises pour succéder à son père. Du moins, pas pour l'instant. « Je ne suis pas sûr que cela se passe aussi bien que prévu avec Anton », a déclaré un cadre supérieur de Richemont sous couvert d'anonymat. « Je ne suis même pas sûr qu'Anton souhaite vraiment être là où il est et prendre la relève de son père ». Le cadre supérieur tient Johann Rupert pour partiellement responsable, car il envoie sans cesse à son fils des messages contradictoires tels que « tu es aux commandes mais c'est moi le patron ».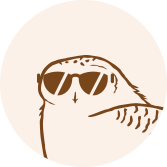 This article is for subscribers only
True journalism, like goldsmithing and embroidery, relies on expertise. Miss Tweed only focuses on proprietary information and analysis. By subscribing, you support a team of journalists who work only for you. Our mission is to bring you reliable and accurate information on the luxury and fashion industry which, in 40 years, has become one of the pillars of the global economy.
Subscribe
Login