Le patron de LVMH Bernard Arnault sort parfois de son stoïcisme coutumier pour exprimer son admiration pour Rihanna en tant qu'artiste. Mais le roi du luxe est moins loquace sur le talent de la chanteuse en tant que créatrice de mode. La société de cosmétiques Fenty Beauty de Rihanna, financée par LVMH et gérée par une armada de cadres du groupe, est un succès planétaire. Mais l'engouement espéré pour le prêt-à-porter Fenty n'a pas été au rendez-vous, soulevant des questions délicates sur le futur de la jeune griffe, ont déclaré à Miss Tweed plusieurs sources de l'industrie. Les millions de fans de Rihanna peuvent s'offrir un fond de teint Fenty Beauty à $35. Ses 40 teintes ont fait d'elle une référence et la marque de beauté inclusive par excellence. La chanteuse a aussi promu avec énergie les sous-vêtements Savage x Fenty à travers des clips burlesques mettant en scène des femmes opulentes en porte-jarretelles et bas résille. Mais les chemises en coton et les robes blazer à corset de Rihanna n'ont pas trouvé leur public. L'artiste aux tatouages multiples, qui n'avait pas le droit de se maquiller pendant son adolescence, est une icône contemporaine suivie par plus de 88 millions de fans sur les réseaux sociaux. Mais son allure affriolante, fière et intransigeante n'en fait pas forcément une égérie qui correspond à l'univers du luxe.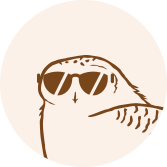 This article is for subscribers only
True journalism, like goldsmithing and embroidery, relies on expertise. Miss Tweed only focuses on proprietary information and analysis. By subscribing, you support a team of journalists who work only for you. Our mission is to bring you reliable and accurate information on the luxury and fashion industry which, in 40 years, has become one of the pillars of the global economy.
Subscribe
Login