SAINT-PÉTERSBOURG, RUSSIE - Raketa, qui s'imagine en Rolex russe à un dixième du prix, fêtera ses 300 ans le mois prochain. En comparaison, le géant suisse fondé en 1905 fait figure de jeunot. Raketa sait qu'elle n'égalera jamais Rolex, première marque de montres de luxe par le chiffre d'affaires, mais ses ventes sont en plein essor et signent un des redressements les plus impressionnants de l'ère post-soviétique. Fondée en 1721 par Pierre le Grand en tant qu'atelier de taille de pierre, Raketa est le plus ancien horloger de Russie. Son usine est la seule à produire sous le même toit chacune des plus de 250 pièces qui composent ses mouvements, y compris le spiral, le cœur d'une montre mécanique. Le chiffre d'affaires de Raketa est plus modeste que celui des grandes marques du secteur mais son parcours montre qu'il est possible de convertir une usine soviétique en une installation moderne haut de gamme - avec l'aide de quelques machines, ingénieurs et gestionnaires suisses.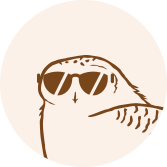 This article is for subscribers only
True journalism, like goldsmithing and embroidery, relies on expertise. Miss Tweed only focuses on proprietary information and analysis. By subscribing, you support a team of journalists who work only for you. Our mission is to bring you reliable and accurate information on the luxury and fashion industry which, in 40 years, has become one of the pillars of the global economy.
Subscribe
Login