One of Louis Vuitton's top executives, Anthony Ledru, has emerged as a frontrunner to take over the CEO job at Tiffany & Co once its acquisition by LVMH is completed, several industry and headhunting sources told Miss Tweed. Ledru, Louis Vuitton's Executive Vice President in charge of global commercial activities, is regarded as the strongest candidate yet to replace incumbent Alessandro Bogliolo. A dynamic leader with a solid understanding of the jewelry business and U.S. market, Ledru is a rising star at LVMH, the sources said. The French group's boss Bernard Arnault is openly fond of him. Arnault knows Ledru, who is 47, has consistently delivered strong commercial results throughout his career. He also has strong leadership skills and a warm and elegant personality.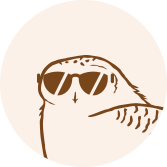 This article is for subscribers only
True journalism, like goldsmithing and embroidery, relies on expertise. Miss Tweed only focuses on proprietary information and analysis. By subscribing, you support a team of journalists who work only for you. Our mission is to bring you reliable and accurate information on the luxury and fashion industry which, in 40 years, has become one of the pillars of the global economy.
Subscribe
Login