Amazon est l'un des grands gagnants de la pandémie de Covid-19. Pour le géant américain du commerce en ligne, la deuxième vague et le confinement ont du bon. L'entreprise de Seattle a une nouvelle fois enregistré des résultats records le 29 octobre, avec des ventes au troisième trimestre en hausse de 36 %, à $96,1 milliards. Mais pour cette super puissance du cybermercantilisme mondial valant $1 500 milliards qui vend de tout, des livres aux fruits et légumes, en passant par les produits pharmaceutiques et les films, son empire n'est pas assez grand. Il doit s'étendre aussi au monde du luxe et de la mode et Amazon nourrit de grandes ambitions dans ce domaine. Ce mastodonte de l'e-commerce ne se demande pas si les marques de mode et de luxe souhaitent travailler avec lui. Il est persuadé que s'il le veut, il le peut et fonce droit devant. Mais dans un an ou deux, Amazon pourrait découvrir que sa plateforme n'est capable d'attirer que des marques dites premium ou accessibles, ou des griffes qui ont besoin de faire parler d'elles ou de se débarrasser d'invendus. L'entreprise de la Silicon Valley pourrait avoir du mal à recruter des grandes marques de luxe et des maisons ultra-exclusives. Miss Tweed explique pourquoi.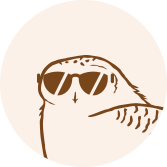 This article is for subscribers only
True journalism, like goldsmithing and embroidery, relies on expertise. Miss Tweed only focuses on proprietary information and analysis. By subscribing, you support a team of journalists who work only for you. Our mission is to bring you reliable and accurate information on the luxury and fashion industry which, in 40 years, has become one of the pillars of the global economy.
Subscribe
Login