Dans le jeu d'échecs mondial auquel se livrent les grands acteurs de la mode et du luxe en ligne, Farfetch s'est imposé cette semaine comme un gagnant incontestable. Le temps des grandes alliances prédites par les experts est arrivé. C'est le moment de forger des partenariats : les perspectives de croissance n'ont jamais été aussi fortes avec les millions de clients du luxe confinés faisant de plus en plus leurs courses sur Internet à cause de la pandémie de Covid-19. Le 5 novembre dernier, Farfetch a annoncé qu'il s'associait au géant chinois du commerce en ligne Alibaba pour construire un 'Goliath en Chine', le marché le plus important du monde. Alibaba contrôle le client du luxe en ligne en Chine. En s'associant avec Farfetch, un grand pont vient de se poser entre l'Orient et l'Occident. Ainsi, les deux sociétés vont être facilement capables de contrer les ambitions d'Amazon dans le domaine du luxe et de la mode au-delà de ses frontières américaines.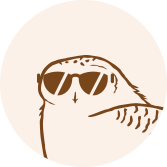 This article is for subscribers only
True journalism, like goldsmithing and embroidery, relies on expertise. Miss Tweed only focuses on proprietary information and analysis. By subscribing, you support a team of journalists who work only for you. Our mission is to bring you reliable and accurate information on the luxury and fashion industry which, in 40 years, has become one of the pillars of the global economy.
Subscribe
Login