La « prospérité commune », nouveau mantra du président chinois Xi Jinping, et le spectre d'une chasse aux riches, ont fait plonger les actions du secteur du luxe de 10 à 15 % au mois d'août, les investisseurs craignant que la rhétorique populiste et les réformes étouffent le marché florissant des produits de luxe dans le pays. Plusieurs cadres du secteur et spécialistes de la Chine estiment cependant que le marché a sur-réagi. Selon eux, l'avalanche de mesures économiques et sociales annoncée ces dernières semaines ne devrait pas couper l'appétit des Chinois pour les marques occidentales et les produits haut de gamme.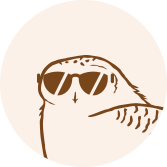 This article is for subscribers only
True journalism, like goldsmithing and embroidery, relies on expertise. Miss Tweed only focuses on proprietary information and analysis. By subscribing, you support a team of journalists who work only for you. Our mission is to bring you reliable and accurate information on the luxury and fashion industry which, in 40 years, has become one of the pillars of the global economy.
Subscribe
Login