The second hand market is on the mind of nearly every major luxury executive these days. It is just a matter of time before big brands start taking back your handbag, your watch or your jacket and giving you credit to buy a new one, insiders predict. The luxury goods industry missed out on the launch of e-commerce 20 years ago, only adopting it under pressure from customers and the Covid-19 pandemic. The same thing will happen with the second hand market. Customers, particularly the younger generation, will increasingly demand it. How can a luxury brand claim to be sustainable and concerned for the planet if it does not offer repair services or take back its old products to allow the purchase of new ones? Brands will have no choice but to oblige. In the car industry, every brand does resale. Apple does it too. So why not luxury brands? Why should they give auctioneers Christie's, Sotheby's and other third parties such as Vestiaire Collective and The RealReal a commission they could keep for themselves? Isn't it a good business to sell the same item twice?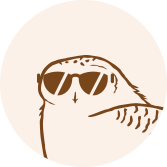 This article is for subscribers only
True journalism, like goldsmithing and embroidery, relies on expertise. Miss Tweed only focuses on proprietary information and analysis. By subscribing, you support a team of journalists who work only for you. Our mission is to bring you reliable and accurate information on the luxury and fashion industry which, in 40 years, has become one of the pillars of the global economy.
Subscribe
Login