In the space of a few weeks, Russia has become an international pariah, a new North Korea. Russian citizens are subject to information blackouts, massive losses in personal freedom and huge drops in purchasing power. Russian President Vladimir Putin has launched a crackdown on anyone who criticizes his "special military operations" in Ukraine. Everyone is a target, including the general managers of Western brands in Russia – and that concerns luxury and fashion houses as well - who suspended their operations starting March 3. Closing down a boutique, even temporarily, is regarded by the Russian government as a "visible sign of protest' against the country's invasion of Ukraine.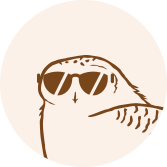 This article is for subscribers only
True journalism, like goldsmithing and embroidery, relies on expertise. Miss Tweed only focuses on proprietary information and analysis. By subscribing, you support a team of journalists who work only for you. Our mission is to bring you reliable and accurate information on the luxury and fashion industry which, in 40 years, has become one of the pillars of the global economy.
Subscribe
Login