China has played a major role in making luxury brands the size they are today. Without Chinese shoppers' voracious appetite for luxury, Louis Vuitton, Hermès and Gucci and watchmakers Omega, Rolex and Cartier would never have become the powerhouses they are today. But all good things come to an end. Is it time to change focus? China's huge potential is still there but luxury sales growth in the Middle Kingdom will not be as strong over the next 20 years as it was in the past two decades, industry insiders predict. Brands need to find new pockets of future growth elsewhere in Asia, Africa and in North America.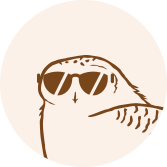 This article is for subscribers only
True journalism, like goldsmithing and embroidery, relies on expertise. Miss Tweed only focuses on proprietary information and analysis. By subscribing, you support a team of journalists who work only for you. Our mission is to bring you reliable and accurate information on the luxury and fashion industry which, in 40 years, has become one of the pillars of the global economy.
Subscribe
Login