Something has changed in luxury boutiques since Covid. Before the pandemic, you could just enter a shop, browse and get a sales assistant to help if needed. Today, you have to wait in line in front of the entrance whether it is Dior, Burberry or Gucci – even if there aren't that many people inside. And even if it's raining. "I am sorry madam, you have to wait until a sales assistant becomes available to take care of you," customers are told. This is the new line at luxury boutiques, usually only since last year. It's not a fear of Covid any longer, but a rethink that took place during Covid.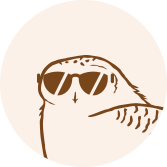 This article is for subscribers only
True journalism, like goldsmithing and embroidery, relies on expertise. Miss Tweed only focuses on proprietary information and analysis. By subscribing, you support a team of journalists who work only for you. Our mission is to bring you reliable and accurate information on the luxury and fashion industry which, in 40 years, has become one of the pillars of the global economy.
Subscribe
Login