The luxury industry may have taken a long time to embrace the new digital world order, but some executives have become savvy with social media, aptly using their personal LinkedIn and Instagram accounts to talk about initiatives, attract talents and give a human face to their brand or group. As beauty, luxury and fashion brands compete to be perceived as global do-gooders, letting their leader talk on social media about all the wonderful things they do has become strategically important for image-building. Social media today gets as much, if not more, attention than traditional media. Hence, a boss's personal LinkedIn or Instagram post can potentially have more impact than a spin doctor's press release sent out to cherrypicked journalists.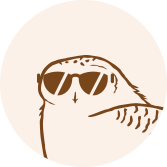 This article is for subscribers only
True journalism, like goldsmithing and embroidery, relies on expertise. Miss Tweed only focuses on proprietary information and analysis. By subscribing, you support a team of journalists who work only for you. Our mission is to bring you reliable and accurate information on the luxury and fashion industry which, in 40 years, has become one of the pillars of the global economy.
Subscribe
Login