As Covid-19 death tolls soared and luxury goods sales collapsed in April, French groups LVMH and Kering proudly declared that they would not rely on government-sponsored unemployment schemes to save taxpayers' money. The statement was laudable. But it concerned only France. As lockdown restrictions have eased and shops reopened in many European countries, it turns out that LVMH and Kering did in fact use some government-sponsored unemployment schemes outside of France, Miss Tweed has learned from unions and employees. Some of LVMH and Kering's fashion, watch and jewellery brands relied on such programmes in the UK, Italy and in Switzerland, for example. And in France, employees of LVMH had to take holidays in the past four months, during which some worked long hours and endured endless conference calls, due to the pressure to perform and make up for lost business, several employees told Miss Tweed on condition of anonymity.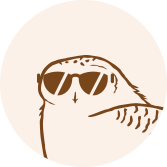 This article is for subscribers only
True journalism, like goldsmithing and embroidery, relies on expertise. Miss Tweed only focuses on proprietary information and analysis. By subscribing, you support a team of journalists who work only for you. Our mission is to bring you reliable and accurate information on the luxury and fashion industry which, in 40 years, has become one of the pillars of the global economy.
Subscribe
Login