Au mois d'avril, alors que le bilan des victimes du Covid-19 s'alourdissait de jour en jour et que les ventes de produits de luxe s'effondraient, LVMH et Kering avaient fièrement déclaré, par esprit de solidarité nationale, qu'ils n'auraient pas recours au dispositif de chômage partiel mis en place par l'État pour sauvegarder l'emploi. Leur position était louable. Cependant, elle concernait principalement la France. Depuis que le confinement s'est assoupli et que les magasins ont rouvert dans de nombreux pays européens, il s'avère que LVMH et Kering ont, en réalité, eu recours au chômage partiel en dehors de France, Miss Tweed a appris auprès de sources syndicales et d'employés de chez ces deux groupes. Certains horlogers, joailliers et maisons de mode appartenant à LVMH et Kering ont eu recours à ce dispositif au Royaume-Uni, en Italie et en Suisse, par exemple. Et en France, le personnel de LVMH a dû prendre des vacances au cours des quatre derniers mois, durant lesquels certains employés ont travaillé et participé à de longues conférences téléphoniques, ont déclaré à Miss Tweed certains d'entre eux sous couvert d'anonymat. LVMH et Kering avaient initialement prévu de mettre leurs effectifs au chômage partiel, ont déclaré les employés, confirmant un article du Financial Times qui avait révélé que les deux groupes avaient fait marche arrière une fois qu'ils avaient appris que Chanel et Hermès s'engageaient à payer les salaires de tous leurs employés sans aide de fonds publics. S'ils n'avaient pas fait volteface, l'image de bienfaiteurs mondiaux que LVMH et Kering cultivent soigneusement aurait été sérieusement entachée. Les donations de tonnes de gel hydroalcoolique, de masques et de blouses de protection pour contrer la propagation de l'épidémie de coronavirus auraient soudain paru moins généreuses. D'autant que chacun sait que LVMH et Kering jouissent d'une trésorerie beaucoup plus confortable que celle d'autres fleurons industriels français tels qu'Airbus, Air France et Renault qui s'apprêtent à licencier des milliers de collaborateurs. Les consommateurs ne voyagent plus et investissent peu dans les nouvelles voitures, mais les femmes, elles, continuent d'acheter des parfums, des rouges à lèvres, des sacs à main et des robes.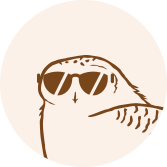 This article is for subscribers only
True journalism, like goldsmithing and embroidery, relies on expertise. Miss Tweed only focuses on proprietary information and analysis. By subscribing, you support a team of journalists who work only for you. Our mission is to bring you reliable and accurate information on the luxury and fashion industry which, in 40 years, has become one of the pillars of the global economy.
Subscribe
Login