L'étau de LVMH se resserre autour des médias français. Le mois dernier, le groupe de luxe français a pris une participation de 40 % dans la société de médias qui possède le magazine Challenges, l'un des hebdomadaires économiques les plus réputés du pays. LVMH possède déjà Les Échos, Investir, Connaissance des Arts, Radio Classique et Le Parisien. Cette consolidation soulève des inquiétudes quant à l'avenir du pluralisme et de la liberté de la presse, piliers de notre démocratie. Nous parlons ici du pluralisme des croyances, des opinions, des analyses et de la libre circulation de l'information. Si trop de médias influents sont concentrés entre les mains d'une seule entité, le pluralisme et la liberté de la presse risquent de se voir affaiblis. Cette tendance est d'autant plus préoccupante que la France va bientôt entrer à nouveau en période électorale, en vue des présidentielles du printemps prochain.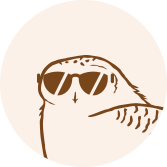 This article is for subscribers only
True journalism, like goldsmithing and embroidery, relies on expertise. Miss Tweed only focuses on proprietary information and analysis. By subscribing, you support a team of journalists who work only for you. Our mission is to bring you reliable and accurate information on the luxury and fashion industry which, in 40 years, has become one of the pillars of the global economy.
Subscribe
Login