Mayhoola for Investments, the secretive holding company controlled by Qatar's royal family, appears to have given up on its ambition of building a major luxury group alone after striking a partnership with Kering and agreeing to sell it Valentino. Such a deal is a first in the luxury industry wherein a major French group agrees to align its interests with that of a smaller foreign company in exchange for allowing the former to invest in its biggest asset.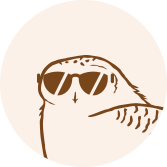 This article is for subscribers only
True journalism, like goldsmithing and embroidery, relies on expertise. Miss Tweed only focuses on proprietary information and analysis. By subscribing, you support a team of journalists who work only for you. Our mission is to bring you reliable and accurate information on the luxury and fashion industry which, in 40 years, has become one of the pillars of the global economy.
Subscribe
Login