When Kering bought the Roman tailor Brioni in 2012, it believed like other luxury groups — such as rival LVMH — that high-end menswear represented a fast-expanding category, a potentially powerful engine of future sales growth and profits. Ten years later, Brioni and Berluti, the menswear brand they both invested in, never delivered on that promise. Kering's Brioni bet never took off and LVMH's luxury shoemaker Berluti never succeeded in becoming a profitable well-rounded menswear brand either. However, Brioni's story is quite different from that of Berluti, as Miss Tweed explains why.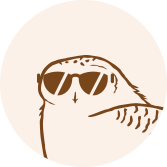 This article is for subscribers only
True journalism, like goldsmithing and embroidery, relies on expertise. Miss Tweed only focuses on proprietary information and analysis. By subscribing, you support a team of journalists who work only for you. Our mission is to bring you reliable and accurate information on the luxury and fashion industry which, in 40 years, has become one of the pillars of the global economy.
Subscribe
Login