France has lost its edge in high-end men's suits, letting itself be overtaken by the English and especially the Italians, who have managed to preserve their production base and know-how better. However, the future of the "Made in France" suit is not all dark. Men in France are increasingly rejecting the "casual" style of Silicon Valley's bosses -- champions of jeans and round-neck sweatshirts. They crave elegance and refinement, a mood deepened by the Covid-19 pandemic and long months spent in jogging pants and pajamas. Their wives have had enough of their laid-back style too, specialists say.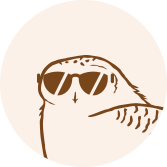 This article is for subscribers only
True journalism, like goldsmithing and embroidery, relies on expertise. Miss Tweed only focuses on proprietary information and analysis. By subscribing, you support a team of journalists who work only for you. Our mission is to bring you reliable and accurate information on the luxury and fashion industry which, in 40 years, has become one of the pillars of the global economy.
Subscribe
Login