La France a perdu son leadership dans le costume homme haut de gamme, se laissant devancer par les Anglais et surtout par les Italiens qui ont mieux su préserver leurs outils de production et mettre en valeur leur savoir-faire auprès de leurs clients. Cependant, l'avenir du costume de belle facture « Made in France » n'est pas aussi sombre qu'on pourrait le penser. Après avoir été sous l'influence du style « casual » des grands patrons de la Silicon Valley, champions des jeans et sweatshirt à col rond, les hommes rejettent de plus en plus ce laisser-aller vestimentaire. Ils ont soif d'élégance et de raffinement – une tendance exacerbée par la pandémie de Covid-19 et des longs mois en jogging et pyjamas.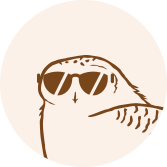 This article is for subscribers only
True journalism, like goldsmithing and embroidery, relies on expertise. Miss Tweed only focuses on proprietary information and analysis. By subscribing, you support a team of journalists who work only for you. Our mission is to bring you reliable and accurate information on the luxury and fashion industry which, in 40 years, has become one of the pillars of the global economy.
Subscribe
Login