Gieves & Hawkes still faces an uncertain future. Nobody knows what will happen to the legendary tailor of No. 1 Savile Row, London's 270-meter strip dedicated to bespoke suits and masculine elegance. Hopes are high that a buyer will come forward after its Chinese-owned parent Trinity collapsed into liquidation in January this year. Trinity is owned by the Shandong Ruyi Chinese textile group, which once aimed to build a rival group the size of LVMH. The collapse of Ruyi's Trinity subsidiary took with it tailors Kent & Curwen and Cerruti. Shandong Ruyi, which also owns the French fashion group Sandro, Maje, Claudie Pierlot, (SMCP) defaulted on bond payments last year and was forced to liquidate assets. Over-expansion and a lack of shared vision between the Chinese shareholders and Gieves & Hawkes management contributed to the tailor's troubles.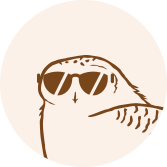 This article is for subscribers only
True journalism, like goldsmithing and embroidery, relies on expertise. Miss Tweed only focuses on proprietary information and analysis. By subscribing, you support a team of journalists who work only for you. Our mission is to bring you reliable and accurate information on the luxury and fashion industry which, in 40 years, has become one of the pillars of the global economy.
Subscribe
Login