Fashion Week is in full swing in Paris, the last leg of a marathon that starts in New York, heads to London and Milan and ends in the City of Light. Buyers, journalists, celebrities and "friends" of brands run from show to show, catching their breath and finding their seat just before the music starts. But what you see on stage is not necessarily what you find in the stores. What consumers get to buy is usually a less dramatic, more market-friendly version of the outfits and accessories shown on stage. Who decides what is sold in the shops is a person often overlooked by luxury investors: the chief merchandising officer (CMO). Industry analysts tend to focus on the CEO and the designer. Yet, to measure the desirability, popularity and sales momentum of a brand, it's worth paying very close attention to whether the CMO, also called merchandiser, is doing a good job, industry executives and insiders say. A merchandiser can make or break a brand. It's the crucial bridge position between creativity and business. In short, the merchandiser may not be glamorous, or well known, but she or he is the person who ensures whether a brand translates into financial success.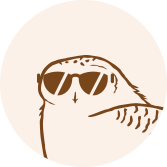 This article is for subscribers only
True journalism, like goldsmithing and embroidery, relies on expertise. Miss Tweed only focuses on proprietary information and analysis. By subscribing, you support a team of journalists who work only for you. Our mission is to bring you reliable and accurate information on the luxury and fashion industry which, in 40 years, has become one of the pillars of the global economy.
Subscribe
Login