The Thierry Mugler exhibition at the Musée des Arts Décoratifs in Paris has been all over the press and on social media since its opening on Sept. 28. Thierry Mugler, known for his theatrical outfits and experiments with Plexiglas and latex, is a talented showman and designer, of the same ilk as Jean-Paul Gaultier. The 72-year-old designer, who has undergone facial surgery many times and now calls himself Manfred Thierry Mugler to dissociate himself from the brand, posed with umpteen celebrities and designers at the exhibition's opening. The event was the talk of the town for many days. But behind the glitz and the glamour, few people know of the chasm between the brand's aura and the size of its fashion business.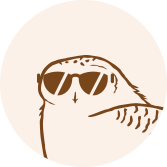 This article is for subscribers only
True journalism, like goldsmithing and embroidery, relies on expertise. Miss Tweed only focuses on proprietary information and analysis. By subscribing, you support a team of journalists who work only for you. Our mission is to bring you reliable and accurate information on the luxury and fashion industry which, in 40 years, has become one of the pillars of the global economy.
Subscribe
Login