Forget iconic products like the Birkin or the Daytona. The new status symbols for the younger generation are so-called NFTs (non-fungible tokens). Just like Hermes' best-selling handbag and Rolex's popular watch, these can cost tens of thousands of dollars – and they can be difficult to obtain. Many luxury executives have not even heard of NFTs, let alone understand what they are. But they soon will.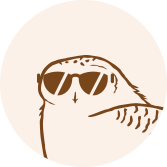 This article is for subscribers only
True journalism, like goldsmithing and embroidery, relies on expertise. Miss Tweed only focuses on proprietary information and analysis. By subscribing, you support a team of journalists who work only for you. Our mission is to bring you reliable and accurate information on the luxury and fashion industry which, in 40 years, has become one of the pillars of the global economy.
Subscribe
Login