Just as fashion and luxury brands were starting to get excited about the potential of new digital immersive virtual universes, NFTs (or non-fungible tokens), and the whole crypto powered economy, China has pulled the emergency brake. Beijing this week put a blanket ban on all crypto transactions, which they regard as a threat to its financial stability. That sent the value of Bitcoins tumbling down as much as 9 percent. China is already trying to avert a systemic risk — a run on the banks — from another threat, the potential unwinding of some $300 billion of debt held by Chinese real estate developer Evergrande.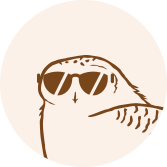 This article is for subscribers only
True journalism, like goldsmithing and embroidery, relies on expertise. Miss Tweed only focuses on proprietary information and analysis. By subscribing, you support a team of journalists who work only for you. Our mission is to bring you reliable and accurate information on the luxury and fashion industry which, in 40 years, has become one of the pillars of the global economy.
Subscribe
Login