Belgium's Delvaux, the world's oldest leather goods maker, older than the country itself, is looking for new investors, industry sources told Miss Tweed. The process marks the end of a 10-year foray into fashion and luxury by Hong Kong billionaires Victor and William Fung, scions of the Li & Fung trading, distribution and retail empire. It is also the end of the game for their venture's CEO and partner, Jean-Marc Loubier, a former LVMH executive. Delvaux, known for its Magritte-inspired, high-quality handbags, is the pride of Belgium. It was founded in 1829, one year before the Belgian state was created and before prestigious Hermès started in 1837. A purveyor to the royal family since 1883, Delvaux says it is the inventor of the modern handbag, having filed its first handbag patents in 1908. But from a communications point of view, it has struggled to stay relevant in the competitive luxury handbag market and build an identity beyond its heritage and Belgian roots.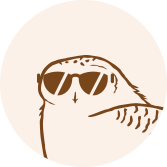 This article is for subscribers only
True journalism, like goldsmithing and embroidery, relies on expertise. Miss Tweed only focuses on proprietary information and analysis. By subscribing, you support a team of journalists who work only for you. Our mission is to bring you reliable and accurate information on the luxury and fashion industry which, in 40 years, has become one of the pillars of the global economy.
Subscribe
Login