La pandémie s'éternise et la morosité domine, mais on peut s'attendre à des rayons de soleil sur les podiums de la Fashion Week en 2021. Préparant leurs prochaines collections, nombreux sont les créateurs qui se projettent dans le monde post-Covid-19. Ils comptent exprimer avec vigueur la joie retrouvée de pouvoir se déplacer librement, de voir ses amis et sa famille et de s'embrasser de nouveau à volonté. La mode a toujours été le reflet de la société. Les antennes sensibles des créateurs prédisent l'avenir, ce que les gens désireront et ce que sera l'air du temps dans six mois, un an, deux ans.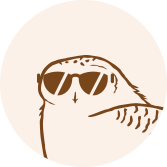 This article is for subscribers only
True journalism, like goldsmithing and embroidery, relies on expertise. Miss Tweed only focuses on proprietary information and analysis. By subscribing, you support a team of journalists who work only for you. Our mission is to bring you reliable and accurate information on the luxury and fashion industry which, in 40 years, has become one of the pillars of the global economy.
Subscribe
Login