Delvaux, fierté de la Belgique, le plus ancien maroquinier du monde, plus vieux que le pays lui-même, est à la recherche de nouveaux investisseurs, affirment plusieurs sources de l'industrie du luxe. Cette mise en vente marque la fin de l'aventure dans le luxe et la mode des milliardaires hongkongais Victor et William Fung, descendants de l'empire du commerce et de la distribution Li & Fung. Clap de fin également pour leur partenaire et co-investisseur Jean-Marc Loubier, un ancien du groupe LVMH. Lancé en 2011, leur projet de construire un pôle luxe et mode avec les maisons Delvaux, Sonia Rykiel et Robert Clergerie aura duré exactement10 ans. Delvaux est connu pour ses sacs à main de belle facture et ses best-sellers inspirés par l'artiste belge René Magritte, comme ceux qui portent l'inscription « Ceci n'est pas un Delvaux », d'après la fameuse citation du peintre surréaliste : « Ceci n'est pas une pipe ». Fondée en 1829, soit un an avant la création de l'État belge et bien avant la fondation de la prestigieuse maison Hermès en 1837, Delvaux est le fournisseur officiel de la famille royale belge depuis 1883. Il affirme aussi être l'inventeur du sac à main moderne. Ses premiers brevets furent déposés en 1908. Cependant, du point de vue de la communication et du marketing, le maroquinier semble s'être beaucoup reposé sur ses lauriers et a eu du mal à se bâtir une identité, au-delà de son héritage, vieux de presque trois siècles, et de ses racines belges.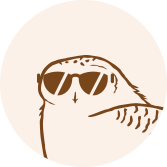 This article is for subscribers only
True journalism, like goldsmithing and embroidery, relies on expertise. Miss Tweed only focuses on proprietary information and analysis. By subscribing, you support a team of journalists who work only for you. Our mission is to bring you reliable and accurate information on the luxury and fashion industry which, in 40 years, has become one of the pillars of the global economy.
Subscribe
Login