Assise sur sa branche, Burberry est une proie de taille qui attend sagement son chasseur. Ce n'est plus qu'une question de temps avant qu'un acquéreur se présente, fasse une offre de rachat et retire sa cotation de la bourse de Londres. Les investisseurs frustrés depuis des années par les progrès lents de la plus grande maison de mode et de luxe de Grande-Bretagne sont souvent en désaccord sur ce que Burberry devrait faire pour retrouver un nouveau souffle et une croissance durable. Mais il y a une chose sur laquelle tout le monde est d'accord : Burberry ne pourra se redresser véritablement que loin de la pression et du regard scrutateur de la bourse.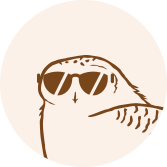 This article is for subscribers only
True journalism, like goldsmithing and embroidery, relies on expertise. Miss Tweed only focuses on proprietary information and analysis. By subscribing, you support a team of journalists who work only for you. Our mission is to bring you reliable and accurate information on the luxury and fashion industry which, in 40 years, has become one of the pillars of the global economy.
Subscribe
Login