Personne ne sait vraiment ce que devient le célèbre joaillier américain Harry Winston depuis que Swatch Group l'a racheté en 2013 pour un milliard de dollars, évinçant ainsi le groupe suisse Richemont, Kering et d'autres acheteurs potentiels. Swatch Group ne publie jamais de détail. Il a jeté un voile opaque sur les chiffres du joaillier et sur l'évolution de ses affaires.Miss Tweed l'a soulevé. Il s'avère que beaucoup de choses ont changé - pas seulement dans le bon sens. Avant le Swatch Group, Harry Winston était l'un des noms les plus prestigieux du petit monde de la haute joaillerie. La maison fut fondée au début du XXe siècle par Harry Winston, fils d'immigrants juifs ukrainiens qui tenaient une petite bijouterie à New York. Ses parents l'ont formé au métier de joaillier et transmis un œil pour les pierres d'exception et un sens inné du design. Selon la légende, à l'âge de 12 ans, le jeune Harry aurait repéré une émeraude de deux carats chez un prêteur sur gages. Achetée 25 cents, il l'aurait revendue quelques jours plus tard 800 dollars.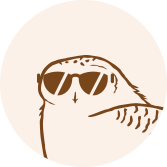 This article is for subscribers only
True journalism, like goldsmithing and embroidery, relies on expertise. Miss Tweed only focuses on proprietary information and analysis. By subscribing, you support a team of journalists who work only for you. Our mission is to bring you reliable and accurate information on the luxury and fashion industry which, in 40 years, has become one of the pillars of the global economy.
Subscribe
Login