Depuis 10 ans, des milliardaires et de puissants conglomérats chinois ont racheté un nombre impressionnant de maisons de luxe et de mode. Mais aucune d'entre elles ne peut se vanter pour l'instant d'être un succès commercial mondial. Le nombre de maisons qui s'étiolent sous le contrôle d'actionnaires chinois augmente chaque année. Pourquoi ? Quels sont les écueils ? Qu'espérait-on en investissant dans ces maisons ? Miss Tweed propose quelques réponses.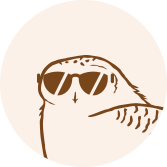 This article is for subscribers only
True journalism, like goldsmithing and embroidery, relies on expertise. Miss Tweed only focuses on proprietary information and analysis. By subscribing, you support a team of journalists who work only for you. Our mission is to bring you reliable and accurate information on the luxury and fashion industry which, in 40 years, has become one of the pillars of the global economy.
Subscribe
Login