Mardi 29 septembre, deuxième jour de la Fashion Week de Paris. Dior défile dans son cube éphémère installé au Jardin des Tuileries, comme la saison passée. Covid-19 ou pas, rien n'a changé ou presque. Les 350 invités, contre 2 000 d'habitude, prennent place à l'intérieur de la « boîte » dans un décor reconstitué de cathédrale revisitée par l'artiste italienne Lucia Marcucci connue pour ses collages et travaux autour de la « poésie visuelle ». Douze chanteuses lyriques entonnent un Vocero, un chant funèbre corse. Tout se passe à merveille jusqu'à ce que surgît sur scène une militante toute vêtue de noir brandissant une banderole We Are All Fashion Victims. L'assistance peine à comprendre ce qui se passe. La créatrice Maria Grazia Chiuri nous a habitués aux slogans pugnaces tel que Patriarchy = Climate Emergency qui s'affichait en lettres lumineuses en mars dernier. Antoine Arnault, présent au défilé, pense même un instant que cette intrusion fait partie du show. On apprendra plus tard que la militante appartient au mouvement Extinction Rebellion qui lutte contre le réchauffement climatique et multiplie les actions coup de poing pour critiquer l'industrie de la mode. Selon lui, le secteur est construit sur « l'obsolescence, l'exploitation et la surproduction. » Le défilé Dior, l'un des quelques défilés physiques pendant cette Semaine de la mode, paraissait une cible incontournable. Un défilé, c'est aussi la face immergée de l'iceberg.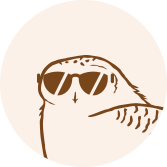 This article is for subscribers only
True journalism, like goldsmithing and embroidery, relies on expertise. Miss Tweed only focuses on proprietary information and analysis. By subscribing, you support a team of journalists who work only for you. Our mission is to bring you reliable and accurate information on the luxury and fashion industry which, in 40 years, has become one of the pillars of the global economy.
Subscribe
Login