L'arrivée du directeur général de Paco Rabanne, Bastien Daguzan, à la tête de Simon Porte Jacquemus est une excellente nouvelle pour la jeune maison d'inspiration provençale. Les spécialistes s'attendent à ce qu'elle devienne la prochaine licorne française de la mode, avec une valorisation d'un milliard d'euros d'ici deux ans. Tous les grands investisseurs l'ont sur leur radar. En revanche, le groupe de parfums espagnol Puig, qui possède la marque Paco Rabanne, perd un manager respecté. Et son départ pose des questions sur l'avenir de la mode de Paco Rabanne et de celui de sa marque sœur Nina Ricci. La maison française, fondée en 1932, n'a plus de styliste depuis janvier et attend encore qu'une nouvelle équipe de création et de direction soit nommée.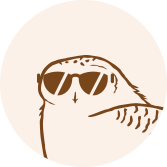 This article is for subscribers only
True journalism, like goldsmithing and embroidery, relies on expertise. Miss Tweed only focuses on proprietary information and analysis. By subscribing, you support a team of journalists who work only for you. Our mission is to bring you reliable and accurate information on the luxury and fashion industry which, in 40 years, has become one of the pillars of the global economy.
Subscribe
Login